Bringing Real World Community Back to Social Media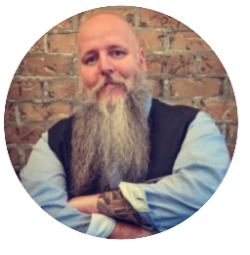 Matt left the big city of Toronto after a diagnosis of leukemia which resulted in a positive, new lens on life. He moved to the mountains of British Columbia, Canada to build community With StoryTellers, Filmmakers & Cinematic Lovers as the Executive Director of the Okanagan Society of Independent Filmmakers.
This will be Matt's third TEDx talk, previously he has been spoken at TEDx Events in South Carolina and The Hague, Netherlands. He also had the pleasure of speaking at Canada's Largest Social Media Conference and this year at that conference will be providing strategic 1-on-1 coaching sessions for attendees on building community thru social media.
Matt also believes in the power of Sport in bringing people together and building community. He has worked on some of the largest sporting events in the world. For the Vancouver 2010 Winter Olympic Games, he was the Operations Team Lead for the city-based competition venues – which was basically a fancy title for the leader of the cavalry. Matt had a team of 50 volunteers who had the responsibility to back-fill any role, any time, at any of the venues in the city of Vancouver. If you watched Curling, Speed Skating (Short & Long), Figure Skating, Hockey, or the Opening and Closing Ceremonies – you may have seen him and his team in action.
He also facilitated the Leadership Training for staff and volunteers at the 2015 PAN AM Games and has worked on over 24 World Cup and World Championship events.
Sadly, Matt has noticed a trend at the amateur sporting events – from minor hockey to baseball to lacrosse to football games… kids, parents, grandparents, guncles and extended family on their phones while also engaging less with each other. At TEDxCocoaBeach Matt will be discussing and challenging us all to have a re-think about how we can use this technology and start building authentic, real-world connections thru our digital devices.