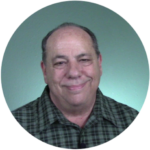 Bryan lives in a community where rockets blast off over our shoulders, shake our windows, frighten our animals and light up our skies at night. He believes this experience, shared by 400,000 residents, makes us different. As space flight takes hold around the world, how does it affect the "locals" who take the power of these massive machines for granted?
Bryan is an Artist, Designer, Educator/Teacher, Entrepreneur, Event Planner, Producer, World Traveler, Writer and Editor.  In his "real life", Bryan is the Executive Director at Surfside Playhouse in Cocoa Beach.
---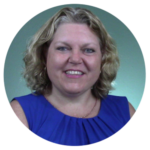 Leslie has worked in the financial sector for 31 years and has successfully facilitated major projects, on time and within budget. Because of her experience and skills, the Chair position seemed like a natural fit. Leslie enjoys life long learning and is always seeking to expand her knowledge. This opportunity to help bring TEDx to this area, further aligns with her love of learning. Leslie has one grown daughter and a little dog named Dexter (although some know him as "Inigo Montoya").
The chair's responsibility is to keep the project moving forward by facilitating meetings & keeping the leadership team on task and accountable.
---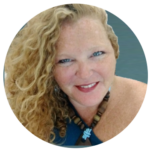 Known as Sony to friends & family (& you!), Dr Jackson has been in marketing for 20 years, as an entrepreneur, consultant and VP of Implementation. Prior to marketing, her experience was a Grants Writer and Business Professor for a community college. With degrees in Art Studio, Business & Educational Leadership her interests are diverse and she's committed to life-long learning.
As Director of Marketing, Sony is responsible for all communications related to the event. This includes the following teams: Design, Website, Social Media, Email, Newsletters, Public Relations, Video Creation, Print Production & Delivery. Phew! It's a LOT, so she's excited to include you as a part of her team! Come check out her Org Chart and see where you fit in. http://bit.ly/MktgTeam Email: TEDxCocoaBeach@gmail.com to volunteer your services!
---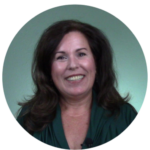 Jody has been working in the accounting field for 20+ years. Her understanding of accounting practices, as well as the software programs, Excel and QuickBooks make her well-qualified for the position of Treasurer. She will be working closely with all the teams – creating a budget for expenses, and consulting with the team leaders in making sure all sponsors donations, both monetary and in-kind, are tracked and properly documented.
---
Are you ready to volunteer?
Come on over and tell us a little about yourself. Click here