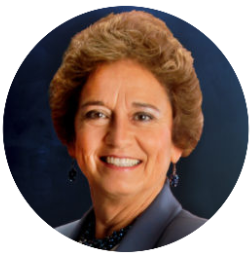 CERTIFIED FINANCIAL PLANNER™ , International Motivational Speaker, Author and Certified Grief Coach, Debra has authored 3 books, Ms. Morrison's Dictionary of Useful Financial Investment Terms, Common Sense Money Guide For Women, and My Husband Died, Now What? A Widow's Guide to Grief Recovery & Smart Financial Decisions. She is also a Certified Grief Coach and an International Motivational Speaker.
Debra is driven by the desire to share financial nuggets that help women feel empowered about their finances & their lives, regardless of circumstances.
"I'm passionate about connecting, learning and teaching!"
---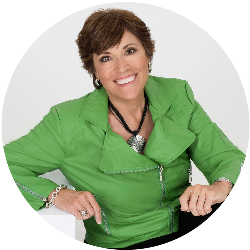 Fawn Germer once had a jerk of a boss tell her she wasn't going anywhere. She sure showed him. She is a four-time Pulitzer nominee and the best-selling author of nine books, including the Oprah book Hard Won Wisdom. Fawn is a global leadership speaker and has keynoted for dozens of Fortune 100 companies. After her mother was paralyzed in her 60's by a stroke, Fawn became hyper-focused on the power of living large and in the moment. She does not waste a minute and is an outdoor adventurer who is game for anything. She is based in Dunedin, Fl.
---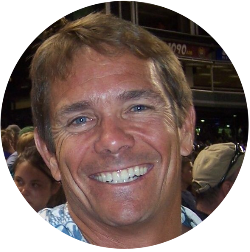 John grew up in Daytona Beach, FL. He graduated from the University of Florida in 1982 with a B.S. degree in Aerospace Engineering. He moved to the Space Coast in 1985, where he was a member of the Space Shuttle Launch team for nearly 20 years.
As the Shuttle program was winding down he earned M.S. and Ph.D. degrees in Ocean Engineering from the Florida Institute of Technology. After graduation John served as an Assistant Research Professor at FIT for several years. He is currently working as a sub-contractor for United Launch Alliance. John has also been an active member for the Surfrider Foundation for over 15 years and is currently the Chairman of the Cocoa Beach chapter.
---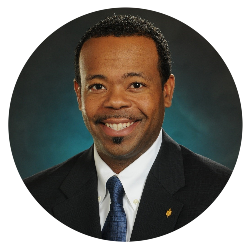 Dr. Justin Goldston is a leading expert on blockchain technology and its inclusion in business enterprises. As a certified management consultant, he has spent most of his career in industry working with leaders of organizations implementing enterprise applications around the world. With his love for technology and his passion to make a positive impact on social change, Dr. Goldston has made it his mission to bring technological knowledge and capabilities to the people. Along with deep domain experience, Dr. Goldston is a member of The Blockchain Council, The World Blockchain Association, The Government Blockchain Association, and is currently studying in one of the first Blockchain programs in the country at Cornell University.
With a belief that it was his time to pay it forward, Dr. Goldston entered into academia teaching both undergraduate and graduate programs at Aurora University, North Carolina Wesleyan College, and Southern New Hampshire University, as well as being a guest lecturer at Rutgers University and Morgan State University for their MBA capstone courses. Dr. Goldston's most notable academic accolade was when he was selected to evaluate one of the first doctoral programs in Quality Systems management in the world for program approval for the Massachusetts Department of Higher Education. Goldston has shared his research on various technologies at both academic and professional conferences around the world and is the author of the book Critical Success Factors in ERP implementations in Manufacturing Environments.
---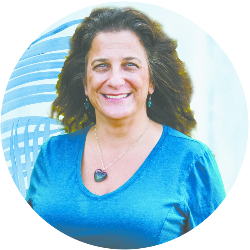 Dr. Leesa Souto is the Executive Director for the Marine Resources Council and adjunct faculty at FIT. She grew up in S. Florida and after completing her bachelor's degree in Biology at Florida State, she moved to Brevard County to help protect and preserve the beauty of this area. She received a Doctorate from UCF with expertise in urban ecology that links human geography, structures and behaviors to
water quality impacts. Her research focuses on groundwater impacts to the lagoon, muck management strategies, fertilizer, and alternative landscapes. Her professional career spans over twenty years of working to improve Florida's water quality at Florida Department of Environmental Protection, Brevard County Natural Resources Management Office, and more recently with UCF's Stormwater Management Academy. She loves the water and exploring new ecosystems in Florida and around the world.
---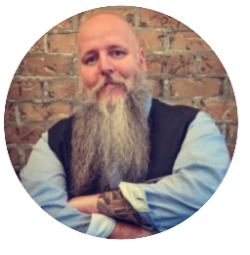 Matt left the big city of Toronto after a diagnosis of leukemia which resulted in a positive, new lens on life. He moved to the mountains of British Columbia, Canada to build community With StoryTellers, Filmmakers & Cinematic Lovers as the Executive Director of the Okanagan Society of Independent Filmmakers.
This will be Matt's third TEDx talk, previously he has been spoken at TEDx Events in South Carolina and The Hague, Netherlands. He also had the pleasure of speaking at Canada's Largest Social Media Conference and this year at that conference will be providing strategic 1-on-1 coaching sessions for attendees on building community thru social media.
Matt also believes in the power of Sport in bringing people together and building community. He has worked on some of the largest sporting events in the world. For the Vancouver 2010 Winter Olympic Games, he was the Operations Team Lead for the city-based competition venues – which was basically a fancy title for the leader of the cavalry. Matt had a team of 50 volunteers who had the responsibility to back-fill any role, any time, at any of the venues in the city of Vancouver. If you watched Curling, Speed Skating (Short & Long), Figure Skating, Hockey, or the Opening and Closing Ceremonies – you may have seen him and his team in action.
He also facilitated the Leadership Training for staff and volunteers at the 2015 PAN AM Games and has worked on over 24 World Cup and World Championship events.
Sadly, Matt has noticed a trend at the amateur sporting events – from minor hockey to baseball to lacrosse to football games… kids, parents, grandparents, guncles and extended family on their phones while also engaging less with each other. At TEDxCocoaBeach Matt will be discussing and challenging us all to have a re-think about how we can use this technology and start building authentic, real-world connections thru our digital devices.
---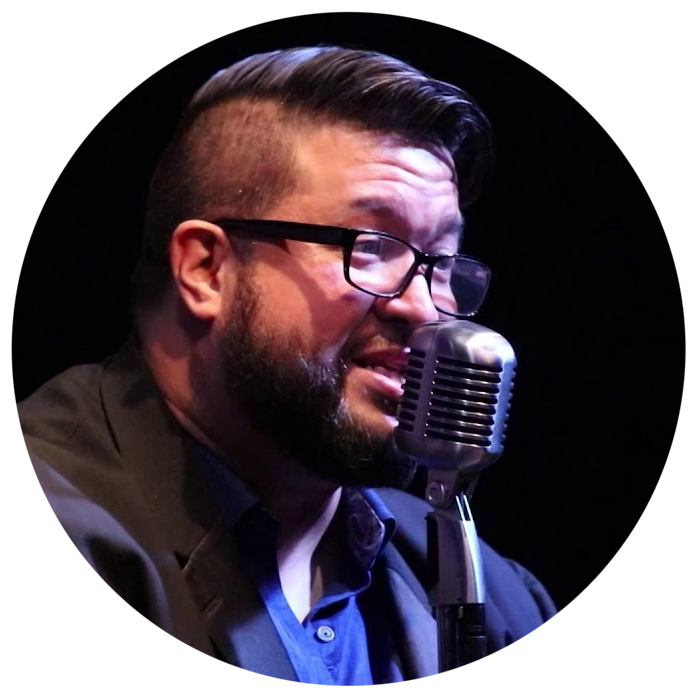 Shannon "Chief" Cherry by day is consultant that has worked successfully in technology for over 15 years. He is currently a Hospitality Technology Consultant for SAAS and hardware for hotels across North America. By night, "Chief Cherry" is a featured jazz artist that performs across the east coast in venues from Central Florida to New York City on the saxophone and as a vocalist. He leads multiple bands and performs with other groups. Chief's quintet was critically reviewed by Joseph Haynes Davis, the brother of jazz trumpet icon, Miles Davis, as "the finest jazz quintet in central Florida". Currently Chief is an endorsed artist rep for Phoenix Saxophones and for Warburton Saxophone Necks and Mouthpieces.
---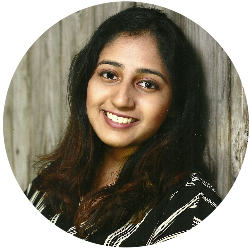 Tara Pattilachan is a student journalist, neuroscience researcher, and VR enthusiast. Passionate about medicine and technology, Tara runs her own sci-tech news blog, Neurologic, and has written for the Huffington Post in the "Brain" science subsection for nearly three years, since her freshman year of high school. Besides writing regularly for sites such as Buzzfeed, Youth Tech Health and The Synapse Project, Tara also actively edits for The Axon Project, which covers topics on neuroscience. For her work in literature and neuroscience, Tara has received numerous accolades, such as the PTA Reflections Award of Excellence in Literature, Brain Bee awards, and several recognitions from Scholastics Arts and Writing. In her recent pursuits, she began an internship with a VR startup, Verapy Therapy LLC, in order to study the effects of VR in therapeutic health settings. With a newfound passion for the technological future, Tara is currently working on her book titled "21st Century Brain".
---