Indian River Lagoon (IRL) system and its impact on global water initiatives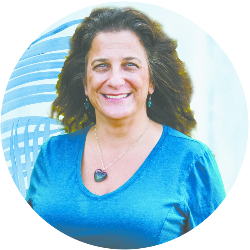 Dr. Leesa Souto is the Executive Director for the Marine Resources Council and adjunct faculty at FIT. She grew up in S. Florida and after completing her bachelor's degree in Biology at Florida State, she moved to Brevard County to help protect and preserve the beauty of this area. She received a Doctorate from UCF with expertise in urban ecology that links human geography, structures and behaviors to
water quality impacts. Her research focuses on groundwater impacts to the lagoon, muck management strategies, fertilizer, and alternative landscapes. Her professional career spans over twenty years of working to improve Florida's water quality at Florida Department of Environmental Protection, Brevard County Natural Resources Management Office, and more recently with UCF's Stormwater Management Academy. She loves the water and exploring new ecosystems in Florida and around the world.