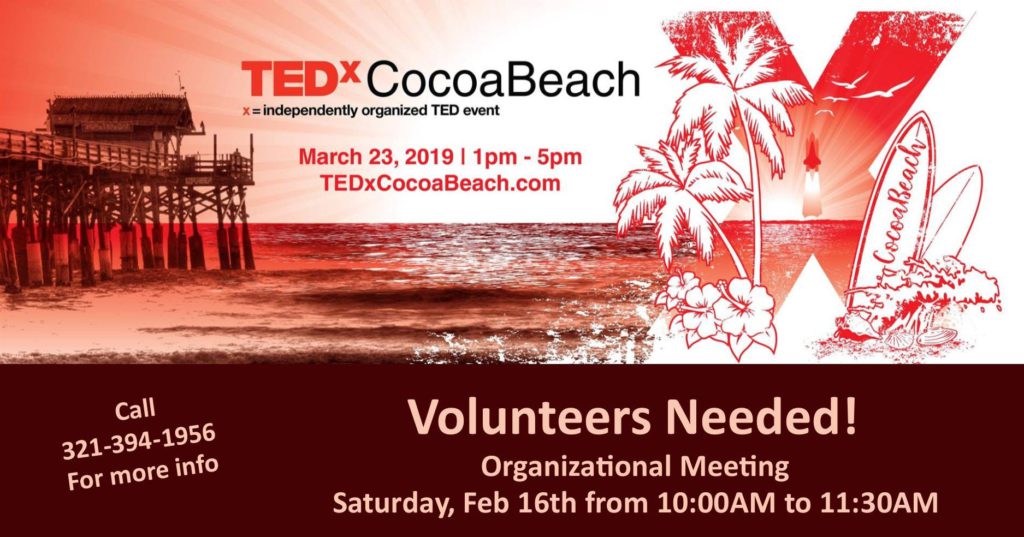 TEDxCocoaBeach is looking for volunteers to help us bring TEDx to Cocoa Beach. We have a great lineup of speakers and we need helpful volunteers for the rehearsal and dress rehearsal. 
If you would like to be part of this great and talented team, meet with us this coming Saturday, Feb 16th at 10:00 am.
If you can't make the meeting but would still like to help, call us at 321-394-1956 or email us at TEDxCocoaBeach@gmail.com.